Enhancing safety with innovations – Otis was founded on this idea. Knowing safety rules is important, applying them essential for survival. Otis relies on technological innovations and digital aids to achieve this. (Photo: © Otis GmbH & Co. OHG)
"Enhance safety with innovations"
It all began with the invention of the crash-safe lift. Ever since the foundation of Otis in 1853, safety has come first.
Udo Hoffmann, Otis Vice President & General Manager, Germany & Austria and Thorsten Brandenburg, Director Field Operations & EHS, talk about the importance of innovations in connection with safety and about safety culture in companies.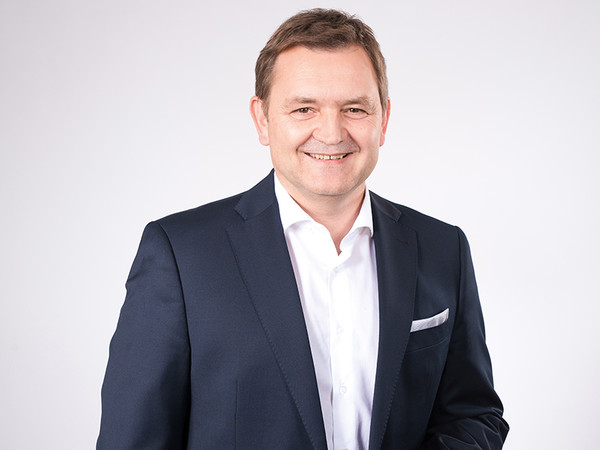 Mr Hoffmann, the safety of lifts and escalators has taken on a new dimension for users as a result of COVID-19. How did you react and what measures are you relying on?
Udo Hoffmann: Safety comes first at Otis. It is part of our DNA. Since you raised the topic of COVID-19 and users: our employees take care of the safety of our customers and users, hence we as a company naturally take care of the safety of our team, also during the COVID-19 pandemic. Information on rules of behaviour, protective equipment and communication are decisive for us. For our users, we created the technical option at the very beginning of the pandemic to give recommendations and tips on correct behaviour via our Otis eView car displays. This was of crucial importance in the initial phase and still is. To enhance hygiene in lifts and escalators, we're relying on technological innovations, such as air cleaners with UV light. Disinfection installations for the hand belts of escalators are now also part of our portfolio and make a contribution to passengers' safety and health protection. Enhancing safety with innovations – Otis was founded on this idea. This is still true today.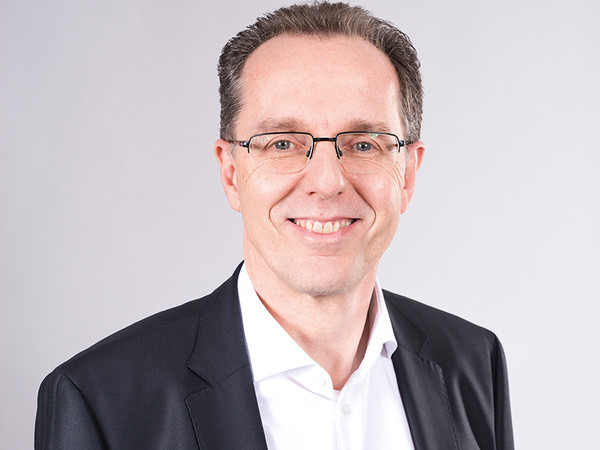 Mr Brandenburg, you and your team are responsible for occupational safety at Otis. Let's change the perspective: how does Otis handle this topic inside the company?
Thorsten Brandenburg: Occupational safety is a top priority and an important component of communication. 365 days a year. Let me give you a specific example that is currently relevant: the risk of accidents normally increases now when it's hot. This is shown by accident research statistics and applies to many areas, such as road traffic. We see this as an occasion to raise our employees' awareness and inform them. For this, we rely on a mix of different measures, for example, videos, interviews, background information and interactive elements, but naturally also exchanges within the team. The latter in particular is irreplaceable. I would like to stress in this connection that we take the view that in general every employee has to contribute actively to occupational safety. This is the only way we can be successful in the end.
Udo Hoffmann: What is crucial is that safety is part of our corporate culture, that there is a safety culture that shows you how to deal with the topic. Knowing safety rules is important, but applying them is essential for survival. And this is precisely what's at stake. As mentioned, communication plays a major role here. Thanks to digitalisation, we have far more opportunities today than previously, also going beyond the communication aspect. Digitalisation has produced great advantages, especially for our service technicians, who are on the road daily and deployed across Germany.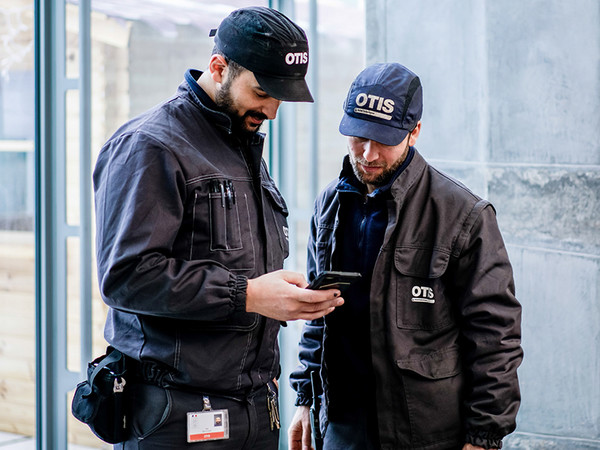 What role do digital tools play in the everyday work of Otis' service technicians?
Thorsten Brandenburg: Over the years, our service technicians' everyday work has changed. Since 2015, our service technicians have been equipped with smartphones and use numerous apps developed by Otis itself at work. These provide them with information about lifts, customer and contractual data and they can retrieve price and service information, carry out technical analyses and order spare parts, just to give a few examples. This cuts administrative expense, accelerates the flow of information and increases transparency vis-à-vis the customer. Our service technicians exchange information with each other worldwide via a network platform if for example they have technical questions. All of this would have been inconceivable previously. 


More informations: otis.com
This might interest you as well: