"On air" – aimed at architects and ­designers' needs. (Photo: © IGV Group)
Design award for "On air"
"On air", the lift concept by the Italian company IGV Group, designed by Studio Marco Piva, has been awarded the "The Plan Award 2020" in the Industrial Design category of the international prize for contemporary architecture.
"On air" was conceived, designed and launched during the first wave of the COVID-19 pandemic. It shall guarantee the full sanitization of the lift car, stresses IGV Group.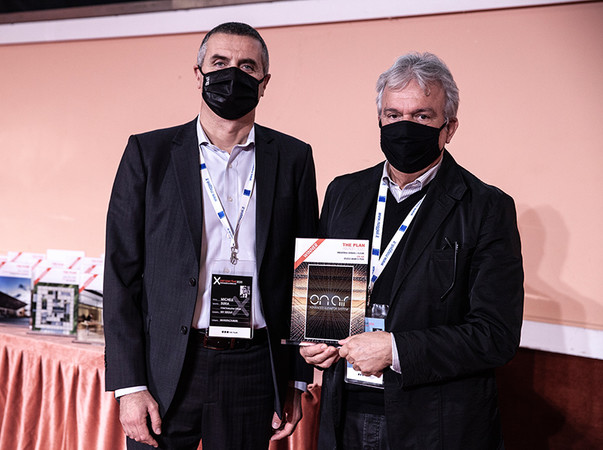 To achieve this goal "On air" is equipped ­with many technical solutions, ranging from pre-processed antimicrobial materials to rounded profiles removing corners and edges by connecting the car walls to the floor in order to prevent the build-up of germs, from technical grooves in the walls, serving as an integrated handrail provided with a UVC germicidal technology, to the mechanical ventilation system for a continuous air purification and a near-instant air exchange.
"We are proud that our innovative approach has been awarded", says Michele Suria, IGV Group SpA CEO, commenting on the prize. "'On air' is the first lift concept specifically aimed at architects and designers' needs having not only a functional role, but also a highly aesthetical value just as a décor element."


More information: igvlift.com