Johan Pålsson, Co-Managing Partner at CapMan Buyout. (Photo: © CapMan Buyout)
CapMan Buyout has acquired Hydroware
CapMan Buyout has acquired Hydroware, a producer and provider of systems for modernisations of lifts from the company's founder and other shareholders.
LIFTjournal has asked Johan Pålsson, Co-Managing Partner at CapMan Buyout, three questions about the investment.
Why are financial investors interested in the lift industry – especially in component manufacturers?
Pålsson: From an overall perspective, the lift industry has a lot of attractive features. It is large and growing with several strong and sustainable growth drivers, including e.g., urbanization, demand for smart buildings and sustainability. Moreover, the lift modernization segment, where Hydroware primarily operates, is the fastest-growing sub-segment of the broad lift market. For CapMan, the market attractiveness is however only one parameter. In addition, we see many Hydroware specific aspects that build our strong interest.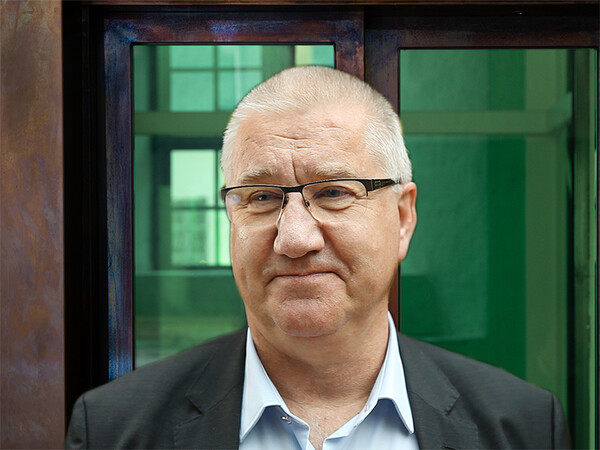 Why did CapMan choose Hydroware?
Pålsson: There are a lot of reasons for this and Hydroware is a perfect example of a CapMan investment as we seek to support companies with great growth potential, niche market leading positions and highly competent and performance driven organizations with strong values and a strong purpose.

We are impressed by the company that has been built by founder Kjell Johansson and the Hydroware organization and the company has a successful track-record of growth and international expansion, excellent products, and has invested heavily into R&D and undergone a complete product upgrade, including development of its traction lift offering. Moreover, Hydroware's offering has a strong value proposition towards customers based on fast delivery, quick installation, cost efficiency and sustainability.

CapMan has made the investment to partner with the company and its owners to jointly accelerate growth and expansion. We think Hydroware has an excellent position for this.
How long-term is the commitment? Will you guarantee Hydroware's independence or, as is often the case, will it eventually disappear from the market or be floated or sold on?
Pålsson: We are long-term investors in our approach and our investment in Hydroware does not have a fixed timing. The whole purpose of the investment is to support the development of the company, accelerate growth and build the largest and most successful Hydroware possible. At some point, when the timing is right for CapMan and the company, it is likely that a new owner will take over, but this is many years away and by then Hydroware will be an even larger and more successful company than today.

More informaton: Hydroware was established in 1998 through an MBO from Schindler when the company's founder and majority owner Kjell Johansson created the business. The company develops, manufactures and sells drive and control systems for the modernisation of lifts. With approx. 170 employees, Hydroware is headquartered in Alvesta, Sweden and has four sales offices in Europe.

The CapMan Buyout team comprises investment professionals working in Helsinki and Stockholm. The funds managed by CapMan Buyout invest in medium-sized, unlisted companies in the Nordic countries. The investment in Hydroware is the fourth investment from the CapMan Buyout XI fund.

hydroware.com
capman.com