Bearer of good tidings Reiner Aumüller supported the art school Rose Maier Haid in Friedberg. (Photo: © Aumüller Aumatic)
Aumüller Aumatic: 50,000 euros for social projects
Aumüller Aumatic has concluded its donation initiative for its 50th company anniversary. For every year of its company history, the ventilation and smoke extraction company donated 1,000 euros to projects with a social commitment.
The projects were proposed by customers, business partners and employees of Aumüller, who could register as "bearers of good tidings" and advertise for their social project. As a result, 50 institutions were given a total of 50,000 euros in the current anniversary year.
"We're very pleased to have supported so many socially engaged people in such a short period and could let them share in our company success. A very big thank you goes to our bearers of good tidings, who tirelessly devoted themselves to the matters dear to their hearts," revealed Ramona Meinzer, managing partner of Aumüller Aumatic.
Diverse social commitment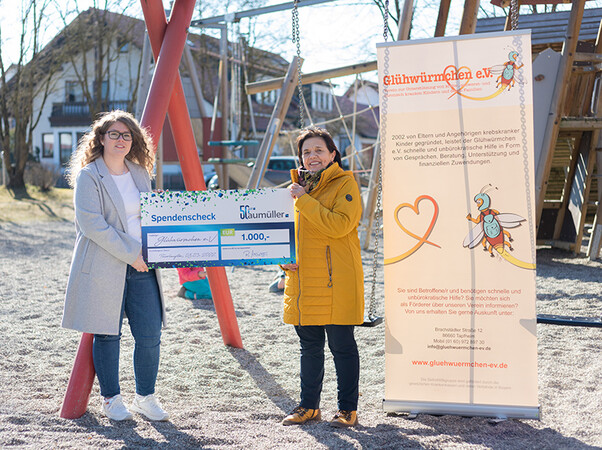 The first donation was handed over by Aumüller employee Angela Leong to the Association of Augsburg Canteens, which supports the needy with affordable food. Leong works on an honorary basis there to encourage companies to provide excess food to the Augsburg canteens.
A major focus in the campaign was on institutions for children and young people, from kindergartens and schools to treatment centres for children suffering from cancer. Voluntary fire brigade bodies, in which many Aumüller employees work on an honorary basis in their free time, were also supported.
Think globally, act regionally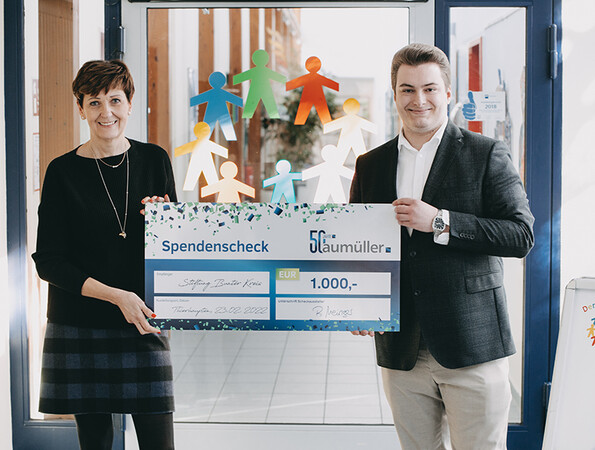 Many of the projects sponsored by Aumüller are located regionally in the Bavarian Swabia region, according to the company. However, regionality was not a necessary criterion for the donations.
For example, the bearers of good tidings Jennifer and Matthias Sautter of Sautter Brandschutztechnik supported a family in the Ahr Valley, which suffered severely in the flooding catastrophe. Their house had to be rebuilt after being almost ready for them to move in. In addition, they topped up the Aumüller donation and installed an emergency power supply in Dernau.
The size of the social institution did not play a role either, according to the Aumüller press release. For example, apart from the "Stiftung Bunter Kreis" of the University Hospital Augsburg, many small organisations, such as animal protection facilities or the "Verein Glühwürmchen e.V." were supported.

More information: aumueller-gmbh.de