Snapshot of the ceremony with Phil Apostolidis, commercial director of Metron, accepting the honour. (Photo: © Metron)
The "gold" lifts of the Greek economy
The Greek lift manufacturer Metron has now been honoured as "Greek Business Champion".
According to the company, this makes it the only lift manufacturer to have received the honour from the organisation "Gold protagonists of the Greek economy 2010-2020". It is sponsored by the Ministry for Development and Investment and is part of the Business Direction Network.
Metron was honoured in the evaluation of its economic indicators as Greek Business Champion in the category of companies that had managed to increase their turnover (annual turnover) and profits before taxes between the financial years 2010 and 2019 by more than 50 percent.
A special distinction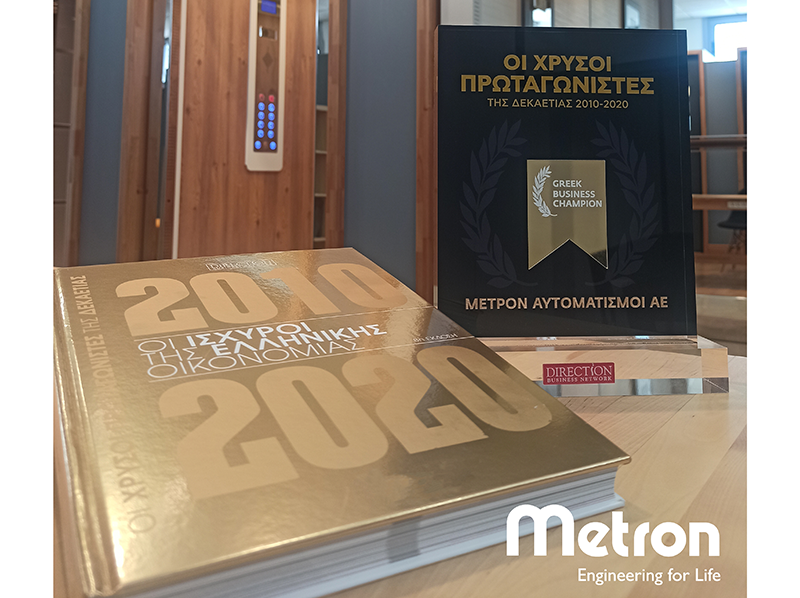 During this period, Metron built one of the most modern lift factories in Europe, tripled its annual turnover and enjoyed double digit growth every year.
"Being honoured as Greek Business Champion is a special distinction for Metron," noted Ioannis Sandros, CEO of Metron. "During the crisis, we provided for expansion through the contribution of our employees and partners."
Metron is present in more than 50 countries.


More information: metronsa.eu