(Photo: © Ruslan Sidorov/ iStock.com)
BIM in lift technology: where to begin?
Everyone is talking about digitalization. Fundamental changes are expected for the construction industry. How can a lift sector company get in­volved in this?
The keywords "optimisation potential", "higher planning quality", "efficiency" and "possible cost reduction" come up repeatedly in this regard. The public sector is also ex­pediting BIM and partly requires the digital and modelbased method for planning, construction and operating buildings. How can a lift sector company get in­volved in this?
Initially the short-term effect of a new technology is usually overestimated and the long-term effect is underestimated. The "innovation trigger" is followed by the "peak of inflated expectations", the "trough of desillusionment" and the "slope of enlightenment" until the "plateau of productivity" is reached. Like other technological innovations, attitudes to BIM are also taking this course, which is also known as the "hype cycle".
The course is not necessarily the same throughout the industry. Whereas an industry overall may still be heading to the "peak of inflated expectations", one company may for example have already arrived in the "trough of desillusionment" as a result of software problems. At the same time, one individual may already be very productive in particular model-based processes.
How to start
Anyone expecting a complete digitalisation of all the life cycle phases of planning, construction and operating of buildings and lifts with the help of BIM will initially be disappointed. Complete digitalisation is more of a medium-term development and until then everyone has considerable work before them.
Often a single BIM use case requires many definitions to create a 3D-Model, typically the results are long lists of attributes.
If on top of internal use cases as a next step collaboration with other specific models is considered, the different expectations and information needed have to be exchanged and synchronized. These specifications can only be set in a collaborative process amongst the different stakeholders.
The effort is manageable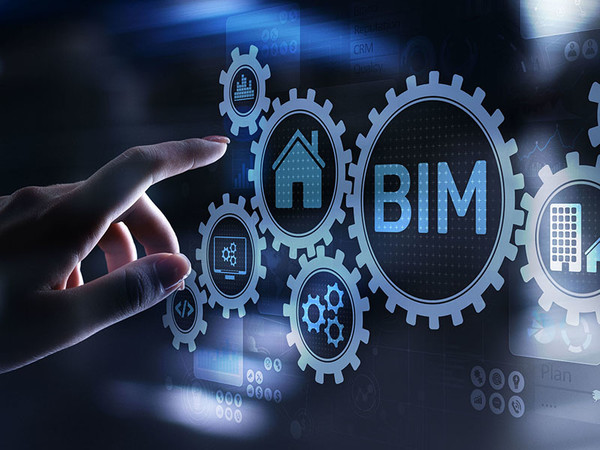 Nevertheless, the basic technology for the exchange of modell based information is available and digital twins can be exchanged by using the open Dataformat IFC. Use cases such as scanning existing buildings, visualisation or coordination of planning are practised. The effort required for taking part in the process is manageable. However, not all theoretically conceivable options can be used in practice yet.
In general, the amount of information about a building multiplies in the course of a project. In parallel to this, the the capabilities of software will likewise increase. Therefore, gradually supplementing models with information is perfectly feasible. For commissioning, so-called "as-built" information can be added later to the specific models, for example.
But no data without a model. Models are used as a data-storage and represent the basis for the commonest use cases such as model-based visualisation, generating plans and coordination. They are inconceivable without 3D models and this is where to start BIM.
Following your own BIM goals
The best preparation for model-based processes with other project participants are your own BIM goals and BIM use cases developed from them. Some of these already exist in planning companies and have acquired new importance seen with the "eyes of BIM". Classic BIM goals can be found in the improvement of "planning quality", "transparency", "cost security" and overall "efficiency".
Many model-based processes do not aim to create digital twins at all, but rather the model is understood as a means to an end – also in the lift industry. Consequently, 2D plans are already normally base on 3D-models or they are used to create visualisations.
Change of perspective is important
However, the model is frequently only processed in this regard just so far that it meets the particular use. Often, what is modelled is only what is to be subsequently seen in the plan or rendering. In the further course of proceedings, changes are usually only made in the plans; the model is then already no longer up to date.
What is important for BIM is now the change of perspective towards the concept of the digital twin. Universally modelled and conceived as a datacarrier. It can be used for many more use cases. For example, it can then also be the basis for model-based calculation or also be published at the appropriate time as a specific model. 
Dipl.-Ing. architect Andreas Pilot is BIM-Manager, head of the BIM studio in the Department of Architecture at the Technical University of Darmstadt and chairman of the guideline committee VDI Sheet 11.5 BIM-lift technology.

These two websites provide information... ...about current developments about BIM:
buildingsmart.de
kompetenzzentrum-planen-und-bauen.digital

More information: BIM in lift technology: a change of perspective