(Photo: © Messe Frankfurt Trade Fairs India Pvt Ltd.)
IEE Expo and E2 Forum: digitalised elevator technology
Timed from 16 -18 February 2022 at Bombay Exhibition Centre, Mumbai, IEE Expo is the first post-pandemic edition.
The pandemic has induced drastic changes in the dynamics of elevator and escalator manufacturing, product designs, features, and control functions to suit the changing needs of the hygiene-conscious population. The International Elevator and Escalator Expo (IEE Expo) along with the E2 Forum conference, aims to attract real estate developers and builders to witness latest technologies and trends in vertical transportation.
IEE Expo aims to:
• Provide top quality technological advancements in vertical transportation
• Facilitate an international exchange of technical know-how
• Highlight the growing demand for vertical transportation facilities due smart cities and urbanisation, and
• Support government and other associations working towards development of Smart Cities.
Digitalisation is revolutionising the vertical mobility space, and with it the elevator business is transforming. As elevator manufactures integrate new digital capabilities that create safe, seamless and contactless building experiences, developers today can provide exceptional passenger experience while at the same time keep their elevator maintenance and repairs at check.
Amid hygiene concerns and digitisation, remote monitoring services in elevators and escalators will gain traction in the post-COVID world, whereas new-age features such as a central dashboard, human flow predicting operation management systems and rapid installation methods will allow seamless operations and monitoring and redefine the customer experience, stresses the organiser of IEE Expo in a press release.
Role of IEE Expo over the years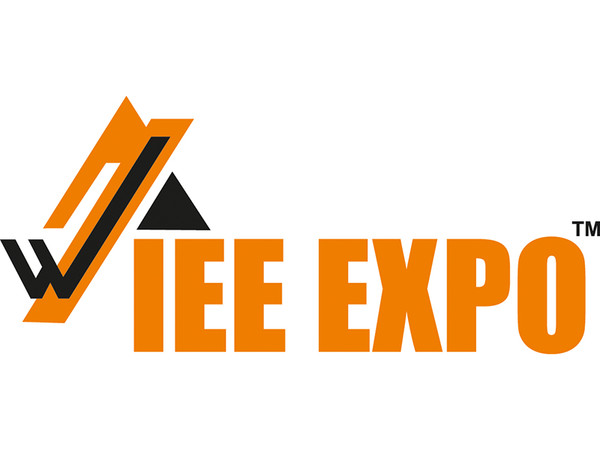 The last edition of IEE Expo (2020) held in Mumbai gained footfall of a total 7,512 buyers from 27 states and union territories. Around 3,591 of these buyers converged from the state of Maharashtra, while the remaining 3,921 visiting the fair were from Assam, Goa, Gujarat, Karnataka, New Delhi, Rajasthan, Tamil Nadu, Telangana, West Bengal and other major states.
Mr. Prashant Mewada, Director, Operations, Runwal Group, who was a part of IEE Expo 2020 edition, shared: "IEE Expo had a good response from across developers, consultants, manufacturers and other stakeholders from the industry. It helped us to gain a lot of insights from the industry, which is helpful to work towards the expectations related to smart cities, new building technologies, affordable housing, etc."
3rd edition of E2 Forum
E2 Forum 2021 highlighted opportunities in growing market and global technological advancements in India. The 3rd edition of E2 Forum that was held in October in New Delhi, sparked a discussion on 'Exploring the New Normal of Vertical Transportation with a Focus on Railways, Real Estate and Infrastructure'. The platform offered architects, planners and operators of lift and escalator systems a chance to obtain information, engage in dialogue and share ideas with manufacturers and developers from the industry.
The conference was supported by apex industry body, CREDAI-MCHI as the Strategic Industry Partner, along with Indian Railway Stations Development Corporation Ltd. (IRSDC) and DEA (Delhi Elevator Association).
Imbibing the concept of smart city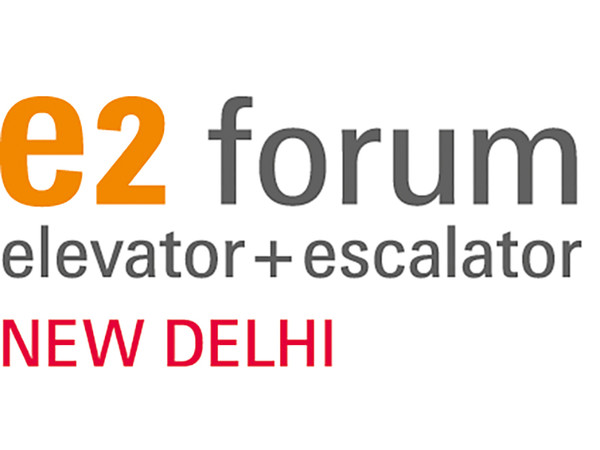 Providing a preview into Indian Railway's grand plan to enhance the railway ecosystem and imbibing the concept of smart city, Mr. S. K. Lohia, Managing Director & Chief Executive Officer, Indian Railway Stations Development Corporation Limited (IRSDC), shared: "Escalators and elevators are an indispensable feature in mass transit systems like metro and railway stations, high-rise buildings, and commercial and retail spaces.
Design and safety are the foremost factors to be considered while installing elevators and escalators. We are in the process of planning the redevelopment of railway stations called "RAILOPOLIS" – a mini smart city on principles of national transit-oriented development policy and accordingly there would be high demand of elevators and escalators for these. These assets must have the state-of-the-art safety and surveillance provisions and emergency response mechanisms to avert mis-happenings."


Exhibitors: Major elevator component brands will be part of this new IEE Expo edition, including Çelikray, City Elevators Pvt Ltd, Giovenzana International B.V., mayr power transmission and Ziehl-Abegg. Additionally, companies like Bharat Bijlee, DATIS, Esquire, Excella, Expedite Automation, NBSL India and Tectronics, among others, will also be presenting their latest product lines at the 9th edition of the fair.

ieeexpo.in.messefrankfurt.com/mumbai/en.html


Backed by the support of industry's power bodies: IEE Expo 2022 has drawn strong support from influential industry associations, including: The Maharashtra Chamber of Housing Industry (CREDAI-MCHI), AILUF (All India Lift Upliftment Federation), COSMA (Control Panel and Switchgear Manufacturers' Association), DEA (Delhi Elevator Association), GEIA (Gujarat Elevator Industrial Association), INBAC (Integrated Building Automation Community), KEMA (Karnataka Elevator Manufacturers' Association), KHEMA (Karnataka Hydraulic Elevator Manufacturers' Association), TEEA (Telangana Elevator and Escalator Association) and Elevator Innovation, as the Educational Partner.