(Photo: © Messe Frankfurt Trade Fairs India Pvt Ltd)
120 professionals attended 3rd edition of E2 Forum New Delhi
Representatives from IRSDC, DMRC, CPWD, Delhi International Airport Ltd and Nagpur Metro Rail Project along with some of India's top real estate developers attended on 1st October 2021 to E2 Forum New Delhi.
Hosting the vertical transportation fraternity for the very first time post-pandemic, the E2 Forum – an Indians conferences on elevator and escalators - highlighted imminent opportunities for lifts and elevators across major sectors. Organised by Messe Frankfurt India, the forum sparked a collaborative ambience among 120 professionals in attendance, "culminating into to a hotbed of ideas, plans and a renewed perspective on the way forward for the industry," says the organizers.
Held for the very first time in the capital of India, New Delhi, the 3rd edition of E2 forum was inaugurated by government and industry figures, including:
• Shri Surendra Singh, Additional Director General (Works), Central Public Works Department (CWPD)
• Shri S. K. Lohia, Managing Director & Chief Executive Officer, Indian Railway Stations Development Corporation Ltd (IRSDC)
• Shri Vimar Kumar, Chief Engineer (Electrical), CPWD
• R Ramanathan, Project Director, General Consultant - Nagpur Metro Rail Project, Systra MVA Consulting
• V.Jagadish Kumar, Director, L'Avenir Consultancy Pvt Ltd
• Winston Pereira, General Manager, Messe Frankfurt Trade Fairs India Pvt Ltd
Need for advanced elevator technology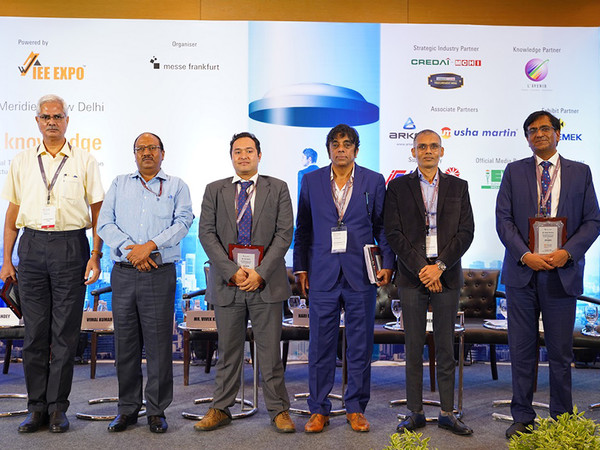 "A lot of vertical growth will happen in the coming years. The ease of vertical movement is being felt, so not only the four storey buildings but even privately owned single-storey buildings will undergo elevator installations. There is also a need for advanced elevator technology; touchless systems, faster mobility and better maintainability will be the need of the hour going forward." stated, Shri S K Lohia, Managing Director & Chief Executive Officer, Indian Railway Stations Development Corporation Ltd (IRSDC), who graced the forum as a Distinguished Guest of Honour.
Apart from chief government authorities, the panel of E2 Forum New Delhi consisted of VT industry leaders including Fujitec India Private Limited, ECE Elevators and Schindler, as well as real estate leaders from DLF Limited, Runwal Group, Shapoorji Pallonji & Company Pvt Ltd and Smart World Developers.
Great demand for lifts and escalators
Elaborating on the increasing opportunities for lifts and escalators in India's growing metro sector, Sh. Om Hari Pandey, Director (Electrical), Delhi Metro Rail Corporation (DMRC) shared: "With metros growing all over India and exponential growth in metro ridership, there is great demand for lifts and escalators. Our Phase 4 has already been moving at a fast pace and we have recently finalised the tender for over 300 escalators, and around 200 lifts currently under the finalisation stage. With government's impetus for 'Make in India', the challenges are lying with the manufacturers to compete and derive strategy to develop and manufacture in India more and more."
Also part of the conference panel, Vivek Khulbe, Head Airport Systems – Delhi International Airport Limited, GMR Group, requested the vertical transportation segment to focus on PRM (People with Reduced Mobility), ensure optimum facilities and enhance the safety aspects so that passengers can be transported from one building to another in a safer way.
Connect and network "in-person"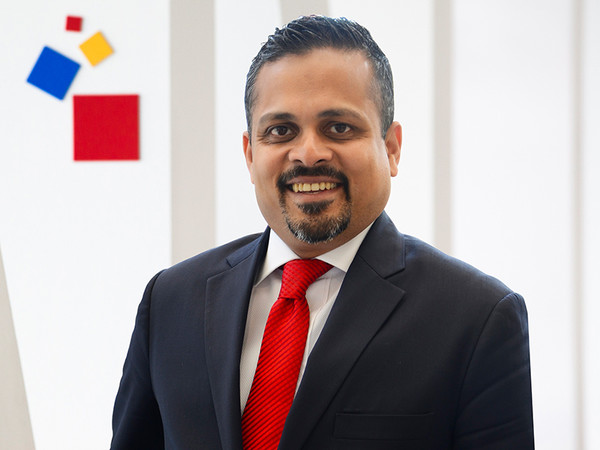 The forum was supported by apex industry body, CREDAI-MCHI as the Strategic Industry Partner, along with Indian Railway Stations Development Corporation Ltd. (IRSDC) and DEA (Delhi Elevator Association). Leading elevator component brands like Arkel and Usha Martin were present as associate partners, Genemek as exhibit partner along with L'Avenir Elevator Consultancy as the Knowledge Partner.
According to the organzisers, the feeling to connect and network at an industry event "in-person" was highly appreciated by the participants apart from an impressive agenda.
Elaborating further, Winston Pereira, General Manager, Messe Frankfurt Trade Fairs India Pvt Ltd, shared: "IEE Expo was the last show for the vertical mobility sector before lockdown hit India, and E2 Forum is where the industry re-united once again. A lot has changed in this period with elevator manufacturers introducing product designs, features, and control functions to suit the changing market needs focused on consumer safety. E2 Forum was the ideal meeting place for the industry to discuss these advancements and the challenges and opportunities they bring for elevator OEMs going forward. We are confident and now eagerly await the next big industry engagement platform - IEE Expo 2022, to witness the latest smart elevator technological advancements based on the shifting needs of the hygiene-conscious population."


More information: www.e2forum.in