(Photo: © Oxonox)
Cold plasma to keep lifts and escalators virus free
The British company Oxonox says it will unveil the world's first cold plasma lift and escalator innovations.
According to the company, it should help to restore the public's confidence in post-pandemic safety and returning key industries, such as retail, the built environment and transport infrastructure, back to profit.
On 12th and 13th October, Oxonox showed its AirLift and AirStair products at Liftex International at ExCel London. The company has secured global patent rights for the world's first use of cold plasma technology acknowledged as the next step up in performance over UV light.
Oxonox AirLift has been designed to significantly reduce the risk of infection transmissibility in lift spaces. Using plasma technology, AirLift works by filling the enclosed area with totally germ-free air at a rate of 92 cubic metres per hour. This fresh air dilution process reduces contamination (from air droplets, (coughs, sneezes etc) by over 90%, according to independent studies, stresses the company.
Up to a 99.999% kill rate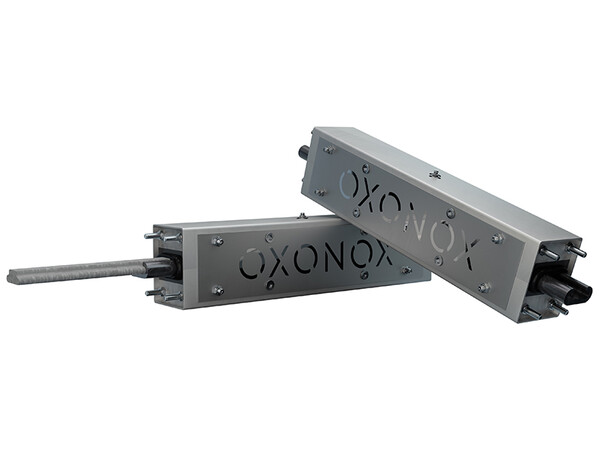 Oxonox AirStair is designed for escalators and moving walkways. It sits underneath the escalator and automatically and permanently sterilises handrails, with up to a 99.999% kill rate, says the company. It directs plasma onto the handrail, killing germs instantly.
High-energy bioactive plasma particles permeate and penetrate surfaces for complete coverage, reaching places that disinfectants and ultraviolet light cannot. "This is all achieved without the use of chemicals or consumables and prevents regrowth of bacteria and viruses for up to six hours", says Oxonox.
AirLift and AirStair products use cold plasma technology, which has a germicidal kill rate significantly greater than traditional methods and should works in seconds. The high kill level from plasma means that any contamination remaining after sterilisation, in the air or on a surface, is so small that it may be many hours before the bacterial or viral load becomes a real threat to humans.

More informations: oxonox.com