(Photo: © metamorworks, istock/ okapidesign / Montage)
CANopen – what exactly is it?
Operators and lift builders can benefit if they are able to rely on standardised components. CANopen Lift makes this possible.
If you have an exhaust gas inspection carried out on your vehicle, any workshop can do this. Why? Because there is a standard set of commands that every car and exhaust gas test device understands.
This makes things simple for the manufacturers of vehicles and test devices. Does this mean that any workshop can read out all specific vehicle signals? No! An "open" protocol does not simultaneously mean that everyone can read and also understand everything on the "CANbus " (Controller Area Network). Particularly when security technology is involved, everything should not be generally available and as a result also capable of (involuntary) manipulation.
You wonder what all this has to do with CANopen and what it actually is?
CANopen is a standardised set of commands with which components in the lift can communicate with the CAN bus. It facilitates clean integration of components. Irrespective of the door make, the control transmits standardised door signals or can read a standardised call button. Their use becomes more flexible during the selection of the components. This enables you to take more specific account of the needs of the operator.
Ich bin damit einverstanden, dass mir alle externen Inhalte angezeigt werden und meine Cookie-Einstellung auf 'Alle Cookies zulassen' geändert wird. Mehr dazu in unserer Datenschutzerklärung.
Consequently, the following advantages arise:
- Components bearing the CiA (CAN in Automation) quality seal – an association that takes care of standardisation, among other things, also of CANopen – and are certified, can be integrated without disruption and easily in your CAN bus system.
- CANopen provides you with standardised tools and data sheets. This enables you to find out everything about CAN bus, easily identify the participants and set the parameters.
- You can operate your lift components with just a single tool and do not need software of its own for each component for start-up.
An important aspect is that the minimum command set is certified in CANopen between the participants. Consequently, it is possible that a component-specific command set exists – especially in the case of complex components – that does not always permit replacement as plug-and-play, but to make up for this delivers targeted added value. Apart from the minimum command set, the components then also speak a "dialect".
This makes complete sense and is intended, since the components also have different characteristics and functions, which would no longer be available if they were replaced with another component. Consequently, it is all the more important to make a detailed check beforehand regarding the special functions of the components that are to be replaced.
But what is the added value and what costs do you save?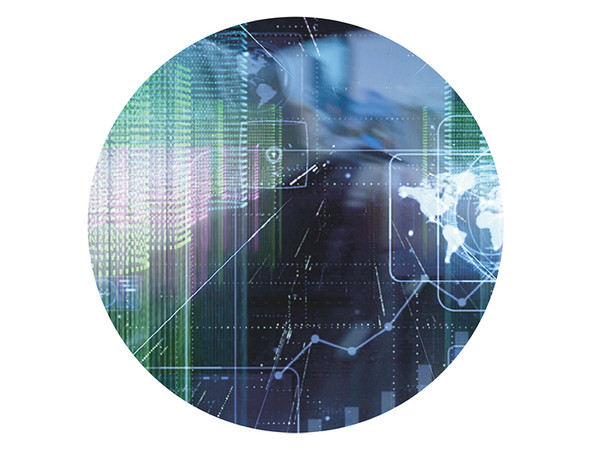 When using CANopen, you can certainly save more costs compared to a "closed lift system", due to the open protocol and associated flexible configuration of maintenance systems. It can possibly be maintained by many providers – but at the latest when specific components provided by only one manufacturer are replaced, it can become very expensive very fast.
These days, you can also scarcely avoid the subject of the cloud. Here CANopen offers a uniform traffic light solution as a first step. This means that one component can signalise "I'm fine – green", "I need service – orange" or "I've broken down – red". This information can already be retrieved in standardised form by CANopen components.
This information alone is already a very important step towards preventive maintenance, increased availability and fast service. This is because if I already know which components signalled disruption, I have the matching spare parts in the vehicle and already know where I should look first when the service deployment begins.
How secure is the CAN bus system?
Another important aspect is cyber security. Two things should be borne in mind. Per se, a lift is a closed system that can only be hacked if someone procures access to the data line on the spot and wreaks havoc in these lines with a corresponding tool. Consequently, the CAN bus system is just as secure as wiring with single wires – I can also hack it on the spot and generate other (fake) signals.
Ich bin damit einverstanden, dass mir alle externen Inhalte angezeigt werden und meine Cookie-Einstellung auf 'Alle Cookies zulassen' geändert wird. Mehr dazu in unserer Datenschutzerklärung.
However, interfaces are increasingly often used that connect the lift to the Internet (usually via the controller). At this point, care should definitely then be taken that standard security systems are used to ensure that the lift cannot be hacked via the Internet.
Hence, CANopen offers important advantages: flexibility, future-safety and enough experts who can provide assistance.
By Dr Stephan Rohr
The author is the head of the marketing group of CANopen Lift. His main occupation is technical managing director of Elgo Batscale AG.

More information: can-cia.org
en.canopen-lift.org