The managing directors Maximilian Priglinger (left) and Erwin Roither look back on the most successful year of Ascendor's history. (Photo: © Ascendor)
Ascendor once again reports record year
Ascendor Lifttechnik has reported the most successful year in its company history. In 2022, the family company from Austria generated more 13 million euros in sales – an increase of 25 percent compared to the previous year.
The order book of Ascendor grew by almost 18 percent in the same period to more than 14 million euros.
"This development is highly gratifying," emphasised the managing directors Maximilian Priglinger and Erwin Roither, "especially since markets worldwide have been especially challenging in recent years." Further growth in sales figures in the Asian and South American markets were planned for 2023.
Opening up new markets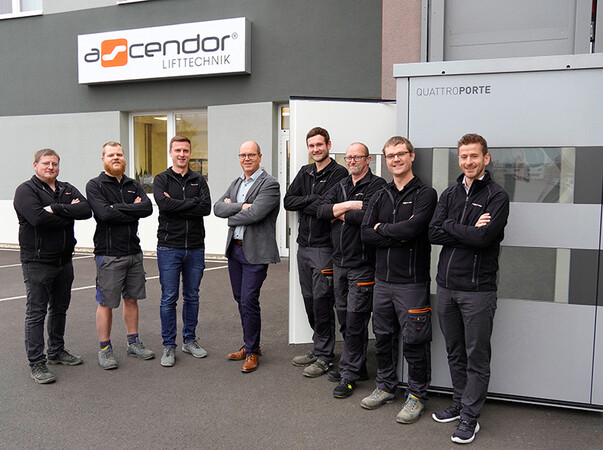 The new vertical lift UnaPorte, which Ascendor has been marketing since October 2021, had "completely fulfilled" expectations, the company declared. More than 150 UnaPorte had already been sold in 2022. Of these, Ascendor had already installed over 100 of the shaftless vertical lifts for outdoor and indoor use around the world.
A decisive contribution to the "record year was opening up new markets in flourishing countries like South Korea, Thailand, Kenya, Chile and Cyprus," the company revealed. Ascendor makes most of its sales abroad, with an export ratio of 85 percent.

More information: ascendor.at