Hendrik Sandman collects photos of elevators. (Photo: © Dörthe Sandmann)
A young wheelchair user collects elevator photos
With this hobby, he'd be met with great enthousiasm in the elevator industry: Hendrik Sandman collects photos of elevators. The interest of the 16-year-old is no coincidence.
Sandmann is a wheelchair user – this physical handicap has developed his interest. It all started with a post at LinkedIn. There I discovered the story of Hendrik Sandmann. It was published in the "Abendzeitung München", a regional German newspaper. Passionately, the teenager collects photos of elevators and publishes them in his blog, writes the colleague.
Hendrik Sandmann writes openly to journalist Rosemarie Vielreicher that he is not only in a wheelchair, but also has Asperger's syndrome – according to Wikipedia a variant of autism, which differs from other forms of autism primarily in that, as a rule, there is "unimpaired speech development and no reduction in intelligence".
The post is read over 3,000 times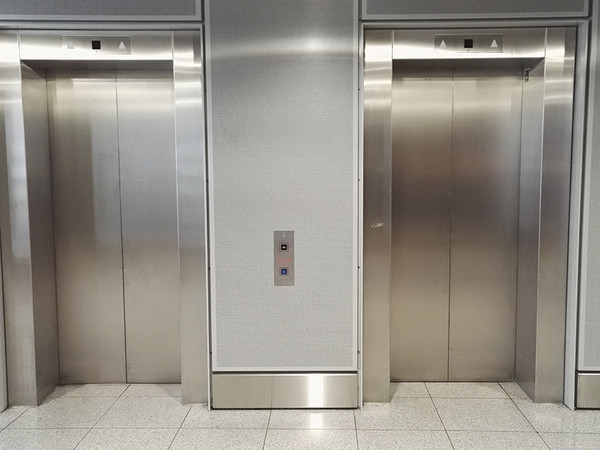 Of course, I shared the story on LinkedIn immediately, together with a request to my numerous contacts in the elevator industry to send Hendrik Sandmann photos. The post has met with a great response, it was read over 3,000 times. And of course, I would like to talk to him myself and email him. The answer came promptly: "Since I am autistic, I don't like making phone calls. So, I would rather have contact by e-mail." There is a reason for this honesty: "I deal with it openly, because I want to be treated the same as everybody else."
No problem. Little disappointment on my page right at the beginning: Despite the great response at LinkedIn, he has not yet received any photos from the elevator industry through my mail. He also didn't get any pictures from big elevator manufacturers he contacted, he writes.
That may be true, but the active collector was successful in the industry anyway: For example, the company Osma has already provided him with photos from their extensive picture archive, and managing director Albert Schenck has also given him his photo book "Fascination Elevator", a "collection of many of my most beautiful elevator photos".
He has no favorite lifts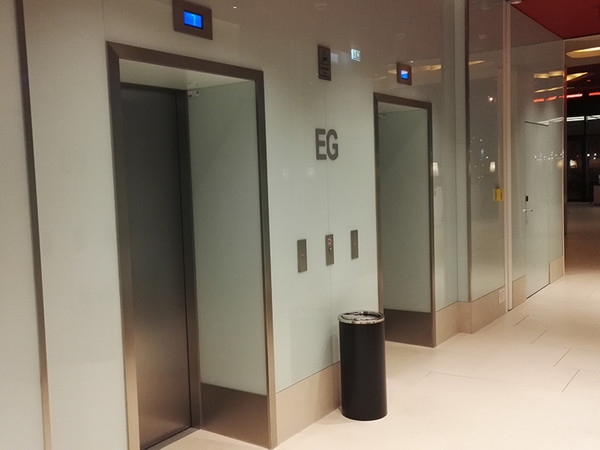 The almost 54,000 photos he has published in his blog so far are either taken by friends and relatives or he takes them himself. He knows what he wants: Preferably a photo with closed doors, one with open doors and a picture of the tableau. There's an understandable reason for so much commitment: "The fact that I depend on it with my impairment has developed my interest in elevators," writes the 16-year-old, who attends the ninth grade of a special school near Osnabrück, to me.
Interest is an understatement – it takes a lot of enthusiasm and persistence to collect tens of thousands of photos. By the way, he has no favourite elevators, but his passion for elevators is not limited to the pictures. In the Abendzeitung he explains that his career aspiration is elevator mechanic.
When I ask him how he wants to do that as a wheelchair user, he answers honestly: "In the meantime I think that an office job would be better for me after all. There are such jobs in the elevator industry …
Happy End for a call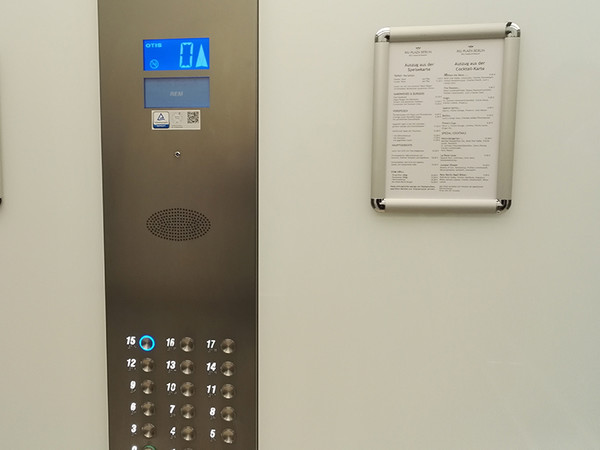 Maybe his choice of career will have a happy end in the end, just like the call on LinkedIn: Ludwig von Busse, founding partner and managing director of Simplifa GmbH, had promised directly to provide Hendrik Sandmann with photos. A short time later the phone rings: The company has already contacted the collector and sent him some pictures.
But that's not all, Simplifa explains: "Now that our employees know what Hendrik Sandmann's collection is all about, they can take the pictures on site when they inspect the elevator systems. A good idea – imitation recommended!
Ulrike Lotze


More information: The blog of Hendrik Sandmann can be found at https://fahrstuhlbilder.blogspot.com/. Photos of lifts can be sent to him by e-mail to the following address elevatorphotos@gmail.com.
This might interest you as well: