(Photo: © Messe Frankfurt Trade Fairs India Pvt Ltd.)
IEE Expo 2022 expects lucrative business opportunities
The IEE Expo 2022 want to reconnect the elevator industry to initiate business recovery and provide lucrative business opportunities on its show floors.
Currently, the Indian elevator market stands second in the world and residential sector accounts for nearly 80% of total Indian market which is being further complimented by augmenting realty sales and government's push towards urban infrastructure development, stresses the organizers of IEE Expo.
The rollout of metro projects in India's marquee cities are one of the peak initiatives that has skyrocketed elevator as well as escalator demand to unforeseen levels. Furthermore, the demand for elevators in the tier 2 cities has drastically increased following the acceptance for high-rises and improvement in the standard of living.
Growing on the technological front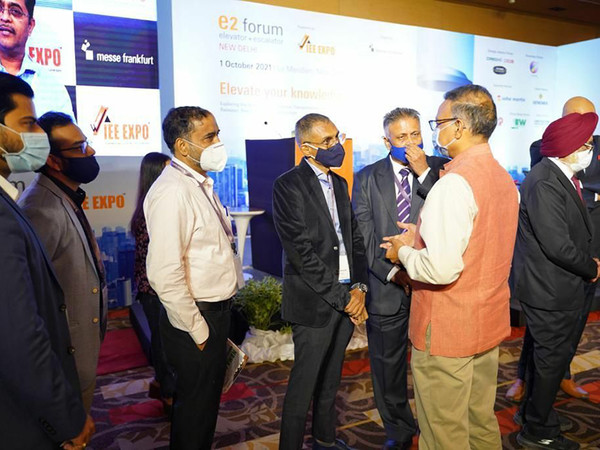 The Indian elevator industry is not only growing in the opportunity front, but also on the technological front. Smart elevators have become an integral part of this shift in building design in the post pandemic era. Automation, predictive maintenance and real-time data analysis have taken the comfort and safety of elevators to a whole another level.
While there is ample demand in the industry, it is very important for builders to choose the right elevator partner, who in turn choose the right components as well as technologies that ensure long-term safety and smooth vertical mobility in their buildings, says the organizers of IEE Expo.
Several elevator companies have set up their bases in India with the "Make in India" policy. According to the IEE Expo it is extremely crucial to manufacture quality high-speed elevators within India to keep up with the fast-paced lifestyle of people as well as the increasing height of modern residential buildings.
The B2B platform to witness new elevator technology
IEE Expo (International Elevator and Escalator Expo) want to be a place where the elevator industry and realty sector's elite converge under one roof for the purpose of business. Organised by Messe Frankfurt India, the 9th edition of IEE Expo will be held from 16 – 18 February 2022 at Hall 1, Bombay Exhibition Center, for very first-time post-pandemic.
The platform has is being supported by Ministry of Housing & Urban Affairs Smart City Mission and garnered the support of All India Lift Upliftment Federation (AILUF), Association of Elevator Companies (AOEC), Control Panel and Switchgear Manufacturers' Association (COSMA), INBAC Association as well as regional support from Delhi Elevator Association, Karnataka Elevator Manufacturers Association, Gujarat Elevator Industrial Association, Karnataka Hydraulic and Elevator Manufacturer's Association, and TEMA - Telangana Elevators Manufacturers Association.
Excited to meet the industry in-person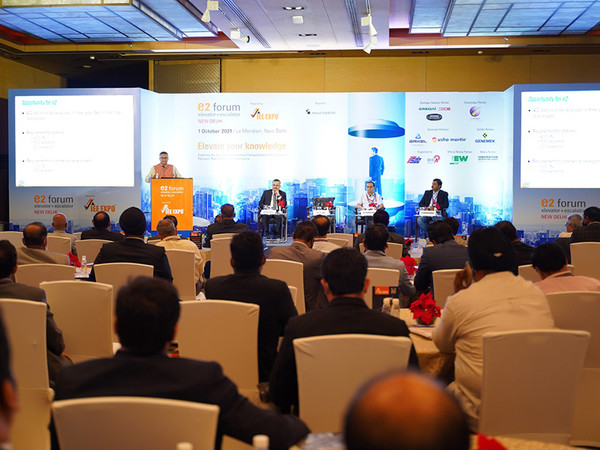 The three-day trade exhibition will bring showcases from elevator brands like Schindler, Bharat Bijlee, NBSL, Arkel, Bestomech, Celikray, City Lifts, DATIS, Esquire, Excella Electronics, Expedite, Genemek, Giovenzana, Hohner Automation, INVT Electric, Jainox, Mahabali Steel, Puretronics, Techtronics among others.
Excited to meet the industry in-person, Mr Anurag Gupta, Managing Director, Arkel India Pvt Ltd said: "We are excited to participate at IEE Expo 2022 and will be presenting the new Arcube MRL slim family with its new compact and thinner design. The Indian elevator Industry is rapidly growing, and with the sector players coming together after a span of 2 years, it will be interesting to network and witness the latest developments for the 'new normal'.
IEE Expo 2022 will also present potential solutions that can contribute in the overall development in the elevator and escalator market via the E2 Forum 2022 which will take place on 17 February 2022 alongside the expo.
The conference will discuss key topics, including:
• Global and Indian Elevator and Escalator Market Scenario and Latest Trends,
• Real Estate and Infrastructure Industry: Opportunities, Challenges and Solutions, Latest safety codes and standards for escalator and elevator Industry,
• Modernization in escalators and elevators in Indian market and
• Use of elevators for emergency evacuation in high-rise buildings.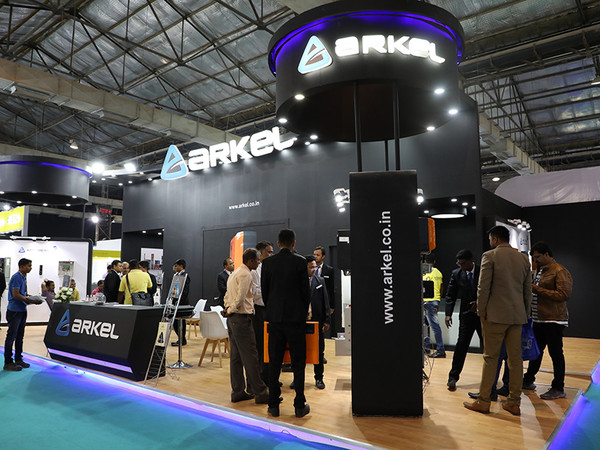 The forum is being put together along with L'Avenir Elevator Consultancy as the Knowledge Partner. Mr V. Jagadish Kumar, Director, L'Avenir Consultancy Pvt. Ltd said: "Elevator industry is such an integral part of real estate growth. Most elevator companies have set up shop in India with the 'Make in India' policy and for the growing sector of tall buildings, it is imperative that they manufacture high speed elevators, here in India making the growth more robust. For this, quality elevator components that are 'Made in india' are going to be the key. IEE Expo will help in congregating industry stakeholders on a common platform which can provide new perspective to the delegates representing the industry and at the same time industry feedback is given to the elevator companies for betterment."


More information: www.ieeexpo.com