Car lift with two parking spaces. (Photo: © Mike Couchman)
New fields of application for rigid chain technology
Serapid has expanded the field of application of its rigid chain technology with the new Serapid Lift Systems brand, which was unveiled at interlift 2019.
The rigid chain technology can now also be used in lifts for cars, trucks, containers, goods and individual special lifts.
Serapid manufactures conveyance solutions for heavy loads. The "rigid chain" technology developed by the company has become established in horizontal as well as vertical conveyance. The technology is based on unique chains whose links intermesh in a form- and force-closed manner and under forward pressure form an expanding rigid linear member that pushes the load ahead or upwards.
The passive part of the chain, i.e. the return travel, remains flexible and can be deflected, rolled up and stored to save space at ground level or vertically on the shaft wall.
Toughest requirements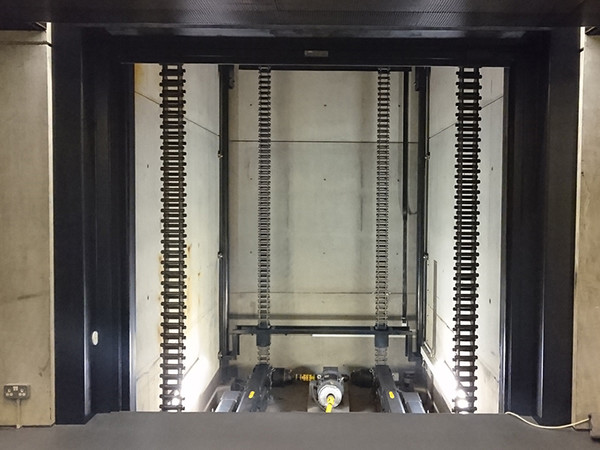 Particularly when it comes to cargo lifts, the "decisive factor is not the speed a lift travels or the details of the car design – the decisive criterion is 100 percent reliability," Serapid emphasised.
"The almost indestructible rigid chain drive of Serapid also works reliably under the harshest environmental conditions and is equal to the toughest requirements," explained the French company. Its tremendous sturdiness, low risk of failure and minimised maintenance effort made the drive systems a durable and robust alternative.


No separate machine room
Installation of a Serapid lift system was easy and space-saving, since neither a separate machine room nor deep drilling were required. The shallow shaft pit hardly took up any space and hardly affected the structural fabric.
Serapid lift systems are unsusceptible to changing or excentric load distribution, meaning complicated compensatory equipment can be dispensed with. Every journey starts gently and without delay and travel to the desired positions is absolutely precise without any waiting for repositioning or arrestment.
At the same time, the rigid chain technology operates purely mechanically. This facilitates the same conveyance performance at a lower conveyance speed as conventional systems and at the same time does not cause any soiling as a result of leaking hydraulic oil. Moreover, no cooling or air conditioning is required during extreme and high load operation. As a result, energy consumption is markedly reduced.
Redesigned website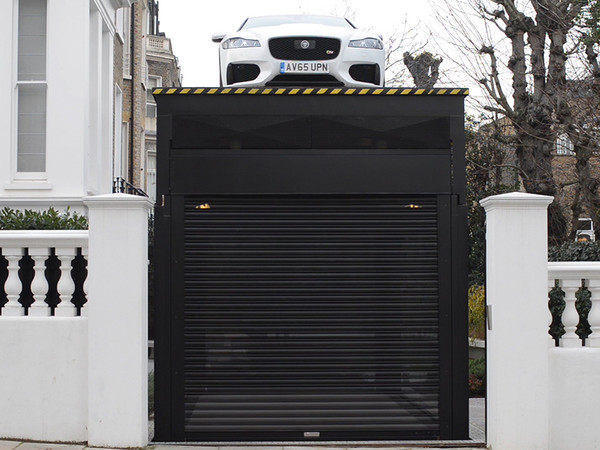 Serapid emphasises that the lift systems are made of high quality components. They meet the standards of EN81 standard series, the Machinery Directive and also those for stage and event technology and cover a comprehensive range of conveyance performance as well as platforms and cars of all sizes.
In addition, there is a wide range of surface materials, door versions and operating elements. Replacement of old conveyance systems in existing structures in the event of modernisation or restoration is also possible. Serapid's redesigned website provides an overview.


The advantages of rigid chain technology at a glance: - Positioning accuracy in the millimetre range, even at higher speeds
- High sturdiness and compression rigidity of the lifting column
- No rebounding of the load, permanent holding of the position travelled to even in the event of a great transfer of load
- Low maintenance effort, long service life
- Drive with low power losses

More information: serapid-liftsystems.de