The three Managing Directors of Kübler Group: Lothar W. Kübler, Martin Huth (Managing Director Sales) and Gebhard F. Kübler (from left to right). (Photo: © Werbefoto Robold/ Kübler)
Kübler: "Through the Corona crisis in a tidy manner"
Kübler Group records only a slight decline in revenues of around 2% in 2020. The subsidiaries in China and India as well as some larger OEM customers delivered growth.
Meanwhile business in Germany and some European countries declined. In the USA, a slight increase was achieved.
"Although this is a significant deviation from the plan, it clearly shows that so far we have come through the Corona crisis in a tidy manner," said Lothar Kübler, one of the three managing directors of the company, in a press statement.
24 h delivery service "strongly accepted"
In the business unit "Encoders and Linear Measuring Systems (Measuring)" Kübler achieved almost the same revenue as in the previous year. New products in particular were responsible for increases in sales there: For example, smart bearingless magnetic encoders for installation in motors and generators, Safety Absolute encoders or the new elevator positioning system "Ants LES".
According to the company, Kübler's 24 h delivery service for over 1 million encoder variants was "strongly accepted by customers" in 2020. The smaller Counting and Process Technology business area, on the other hand, fell back significantly.
Kübler recorded double-digit growth in slip rings. "New Ethernet slip rings of the SR 120 series are in demand because they enable Industry 4.0 concepts in machine applications," said Gebhard Kübler, who is responsible for product strategy in the management team.
Short-time work for a short period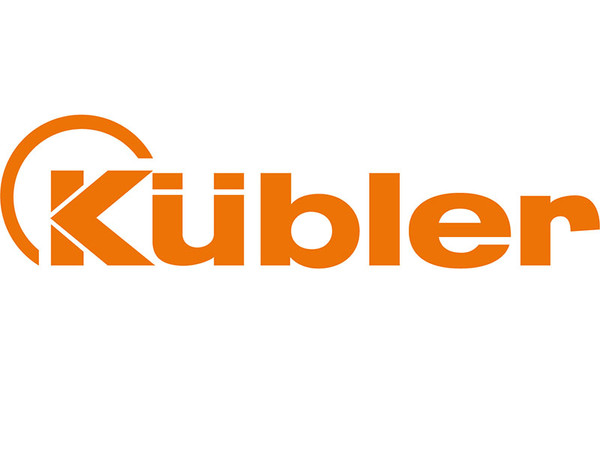 The family-owned company, which celebrated its 60th year of existence in 2020, reported an initially strong first quarter of 2020. The second quarter was the weakest of the year, with high drops in sales and order intake. Short-time work was introduced for a short period. Since the end of August, Kübler has recorded a continuously increasing order intake. The fourth quarter was even stronger than in 2019. In the end, the company achieved a group revenue of approximately €65 million.
"For a Corona year, a result with which we are quite satisfied," sums up Martin Huth, the Managing Director Sales. Kübler attributes the moderate decline in sales to three causes. Firstly, it was possible to strengthen the ability to deliver. Secondly, Kübler's core business is in sectors that have been less severely affected by the crisis, such as elevators, wind power, drive technology or the packaging industry. Thirdly, the thrust of the new products that Kübler has developed in recent years as part of its innovation marathon can be felt.
For 2021, the company expects growth to be just under double digits and intends to invest further. With regard to costs, the company is planning "on sight" in order to be able to adapt quickly to changing conditions in the Corona crisis.


More information: kuebler.com