(Photo: © Windscheid + Wendel)
An extraordinary lighting concept for a high street property
Hansen provided the lift builder Windscheid + Wendel, based in Düsseldorf (Germany), with LED technology for sophisticated lift car lighting for a property on the well-known local Königsallee promenade.
Windscheid + Wendel, founded in 1855, has been devoted to lift building since 1900. As a result, the family-run company is today the oldest manufacturer in its sector in Germany.
When it comes to ceiling lighting, indirect cooperation with the light specialist Hansen in Haselund had already existed for several years via a supplier. This was intensified when the time came for a project involving the Kö-Bogen shopping centre at the heart of Dusseldorf.
The task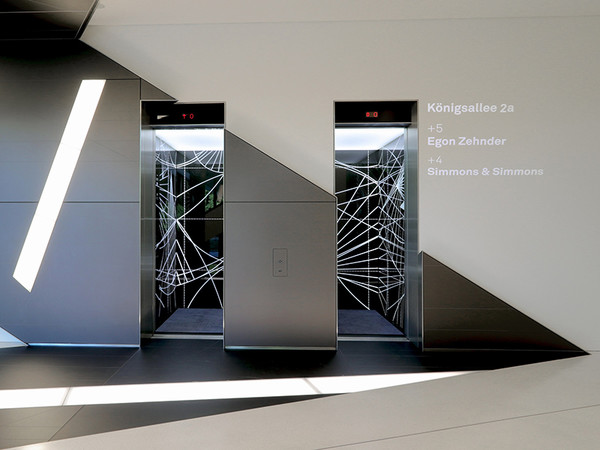 The challenge lay in the homogeneous lighting of the patterned car surfaces.
This was because while the underlying LED panels had provided a good result more or less by accident upon new construction, their replacement proved to be extremely difficult, since it was not possible to achieve a uniform look.
The implementation
"We're experts for lifts, but not lighting," emphasised Gerhard Röllecke, Head of Technology and Sales at Windscheid + Wendel. "Consequently, in this case we contacted Hansen directly."
Hansen found the matching product with the parameters required and – made to measure in advance in Haselund – was able to integrate it as surface lighting in the car walls. "The result was just as perfect as we had expected, thanks to professional advice and great service," Röllecke noted happily.
The technical details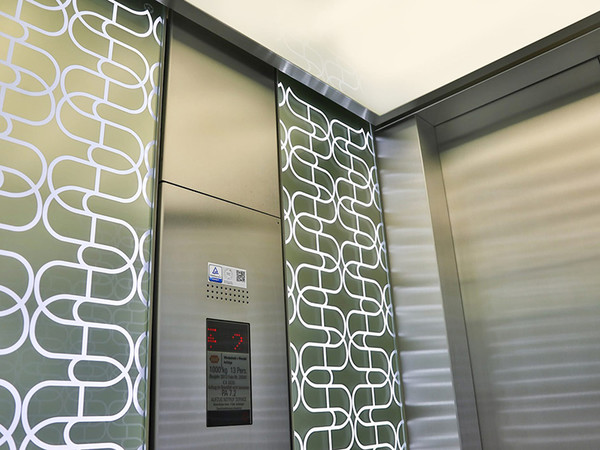 Due to the car size, several surface lights were required per wall. In view of differing product widths, it was necessary to avoid brighter and darker zones as well as to prevent the casting of shadows at the joints.
Both factors had already been taken into account by Hansen during production, ensuring the achievement of a homogeneous overall look.


More information: hansen-led.de