(Photo: © BVDW)
What are Smart Buildings?
Smart building is of great importance for a sustainable planned city. However, there is no uniform understanding of the term smart building, which hinders the development and provision of smart buildings. This has been shown by a new study.
The lift manufacturer Otis conducted a study on the subject "Smart building. Success-critical trends and use cases for building planning and operation" together with the German Association for the Digital Economy (BVDW) and the business consultant firms mm1 and digital connection. The results were published as part of the "Smart World Convention" of the BVDW.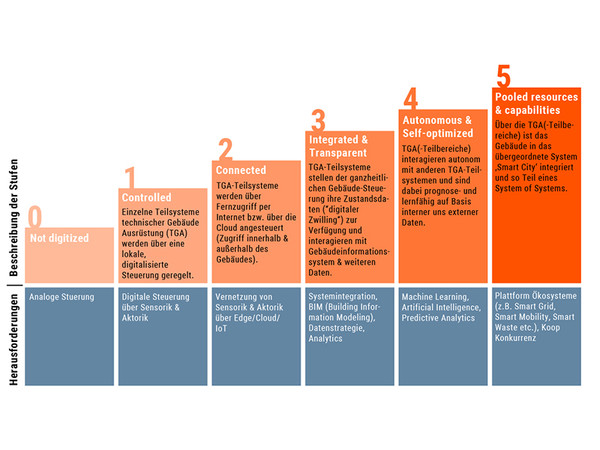 According to the study, building digitalisation was only just getting started. Differences were detectable between the different areas of application. For example, digitalisation in building safety and fire protection was more advanced than in water supply.
Building digitalisation presented various challenges. "Taking technologies like building information modelling or the use of digital twins into account at an early stage was decisive in planning new buildings, for instance," according to an Otis press release. Other subjects of great relevance for smart buildings were data protection and interface management. However, there were no comprehensive legal and social regulations that permitted fast, easy and secure access to the data.
No uniform understanding of smart buildings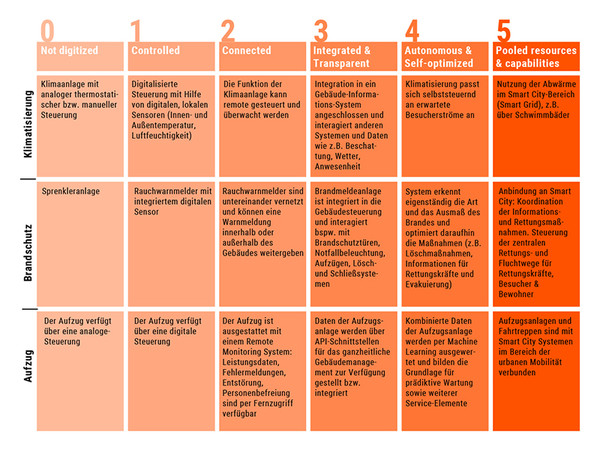 The study argues that the lack of a uniform understanding of the term smart building leads to providers and customers having no joint understanding of building smartness, which considerably complicated future projects, "Digitalisation demands new processes and a need for coordination between architects, planners and building managers in the creation as well as in sustainable, forward-looking operation of buildings. To achieve this, fundamental challenges have to be mastered and uncertainties eliminated as quickly as possible."
"These days, the talk is often of smart buildings, but it's not always clear what exactly is meant by this term. In addition, there is no model that lays down the degree of maturity and facilitates a joint perspective and comparisons for all sectors. We would like to contribute to systematic examination of smart buildings with our study and thereby to one of the most important elements of modern cities," according to Udo Hoffmann, Otis Vice President & General Manager, Germany & Austria.
Sustainability is the driver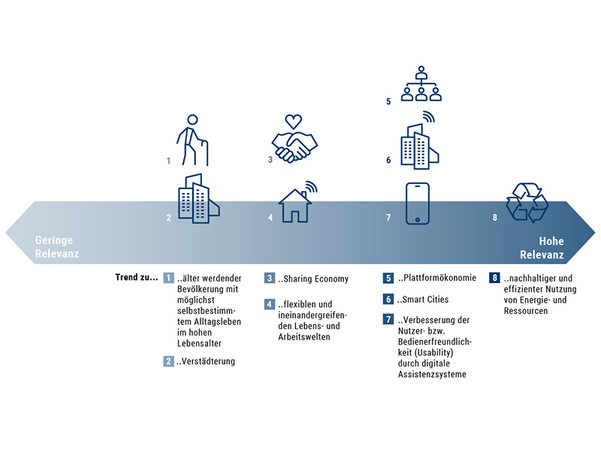 The study names four important trends together with their subordinate tendencies, which influence building management, "Urban Smart & Green City", "Smart & Green Buildings", "Smart Living & Working" and "Technological Ecosystems".
One conclusion of the study was that the trend towards sustainable use of energy and resources (as part of Smart & Green Buildings) had to be regarded as one of the most important drivers for smart building in the planning, construction and operation of buildings. This was followed in terms of relevance by the three trends "improved usability through digital assistance systems", "integration in a smart city ecosystem" and the platform economy.
Qualitative and quantitative survey methods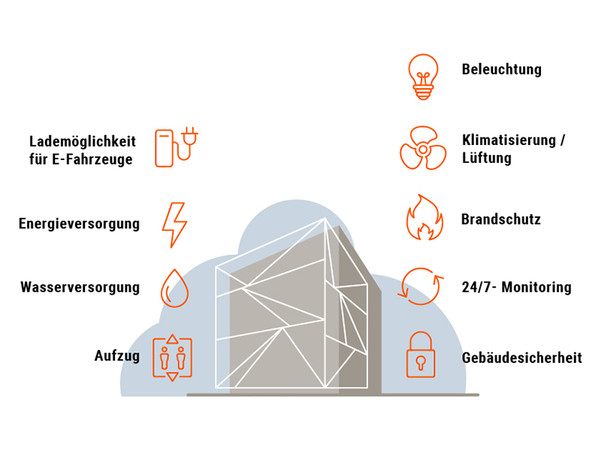 Qualitative and quantitative survey methods were used for the study. For example, a sector survey was conducted as well as expert interviews. Experts from the fields of planning/construction, technical building equipment, lift construction/technology and technology delivery and building operation were surveyed; they came from academia and research, the private and public sectors.
A degree of maturity model especially developed for it was one of the core elements of the study. It is intended to facilitate the categorisation and evaluation of the current status of implementation and performance of smart building applications.


More information: otis.com