(Photo: © TK Elevator)
thyssenkrupp Elevator now called TK Elevator
thyssenkrupp Elevator has now launched its new global brand name: The international group is now called TK Elevator. The new brand name results from the change in ownership that took place mid of last year.
According to the company the new brand identity is designed to "work effortlessly across all digital and physical channels" and refers to the "sunrise's atmosphere of energy and optimism".
Generated sales of around 8 billion euros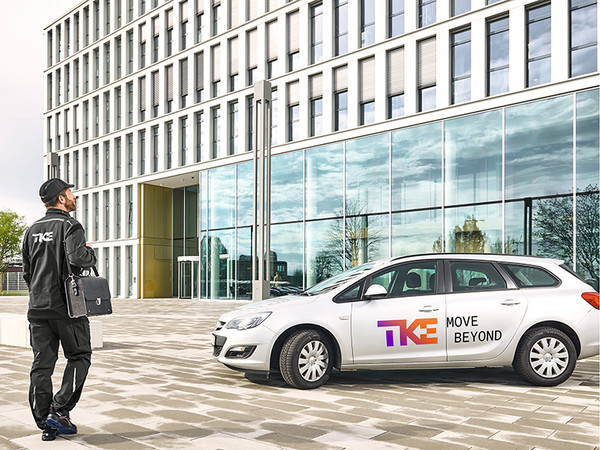 "The warm, vibrant color palette, the typography, and the logo all signalize motion, positivity, and speed. This creates an ideal environment for representing a certain spirit of empowerment, autonomy, and premium technology excellence," says a press release from TK Elevator.
"The new TKE brand reflects the company's commitment to transform people's lives through smart and seamless mobility solutions."
TK Elevator generated sales of around 8 billion euros in fiscal year 2019/2020. "The most important TK Elevator business line will continue to be the service business" which currently maintains around 1.4 million elevator and escalator units with the help of 24,000 service technicians globally.


More information: www.tkelevator.com