(Photo: © TK Elevator)
Stair lift wins Red Dot Award
The S200 stair lift of TK Elevator has won the Red Dot Award: Product Design 2021. Conceived by Business Unit TK Home Solutions and designed by Pearson Lloyd design studio.
The S200 is the result of a five-year process managed by the experts in TK Elevator's factory in the Netherlands. "The S200 is especially ergonomic," according to TK Elevator. For example, with the patented Advanced Swivel Levelling (ASL) the seat and footrest rotate together, always ensuring the closest distance to the staircase.
Seat height is optimal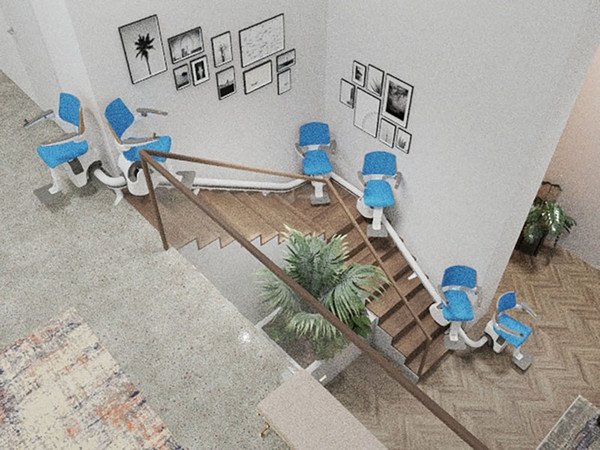 Another design feature is the automatic folding of the seat and footrest. The stair lift can be stored, taking up minimal space on the staircase with just the push of a button. The seat height is optimal, in the company's view. "Once the S200 is in motion, the seat and footrest stay aligned. This means the back and knees do not have to twist, giving the user maximum comfort."
The Red Dot Award with the categories "Product Design", "Brands & Communication Design", and "Design Concept" is one of the world's largest international design competitions. The winners were chosen out of more than 18,000 submissions from designers, companies, and organizations from more than 70 countries.


More information: tkelevator.com