(Photo: © Schindler Deutschland)
Certified sustainable lift maintenance
According to the company, Schindler Germany will be providing the first TÜV-certified sustainable lift maintenance in the sector. The aim of the "Schindler Green Service" is to reduce CO₂-emissions by 99.5 percent.
According to the company, in Schindler's "Green Service" digital services reduced the CO₂-footprint of the lift maintenance to the "absolute minimum and almost zero."
"Our digital Schindler lifts allow us to provide our services as needed," explained Frank Schach, CEO of Schindler Germany. Faults were detected faster and corrected as far as possible via remote access. The availability of the lifts increased while the CO₂-footprint was simultaneously minimised, the Group's press release pointed out.
Optimised in all areas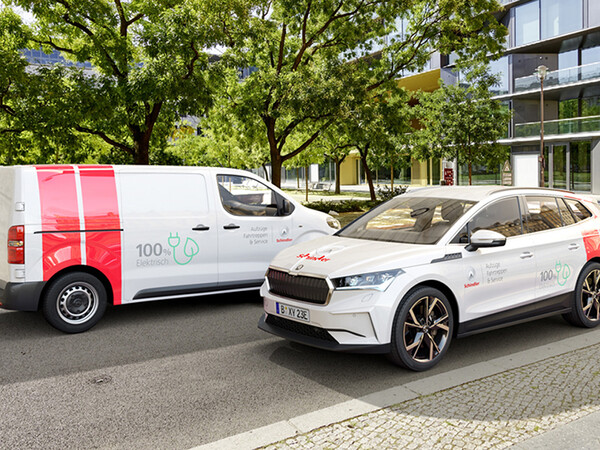 According to the TÜV certification report, classic maintenance incurred 73.36 kg CO₂; in the Schindler Green Service, which essentially relies on remote services, this was only 0.36 kg CO₂ and as a result 99.5 percent less.
Permanent digital connection to the lifts replaced selective checks on site. Service technicians continued to drive to the lifts – with vehicles from the e-mobility fleet of Schindler – whenever the intelligent lifts required it, Schindler added. The environmental and climate friendliness of the "Green Service" had been optimised in all areas: from the production of the maintenance and service materials needed and the actual provision of the maintenance agreement service to the disposal of the maintenance materials.
Building operators who use the Schindler Green Service will receive an annual certificate on their sustainable lift operation.

More information: schindler.de