(Photo: © Riedl Quantum)
All LIZ sliding doors now in "eco" design
Riedl Quantum is merging its product portfolio of LIZ 3.0 lean sliding doors and now offers two-leaf and four-leaf design exclusively as the affordable eco version.
In spring 2019, Riedl Quantum included the LIZ 3.0 eco series in its range; it is intended to offer an "affordable entry to contemporary lift building". The eco version of the telescopic sliding door was a reaction to increasing demands for a standard size sliding door that was easy to install and a preparation for the future, the company emphasised. Since the beginning of 2021, all LIZ versions have been available in an eco version.
50 percent of the space needed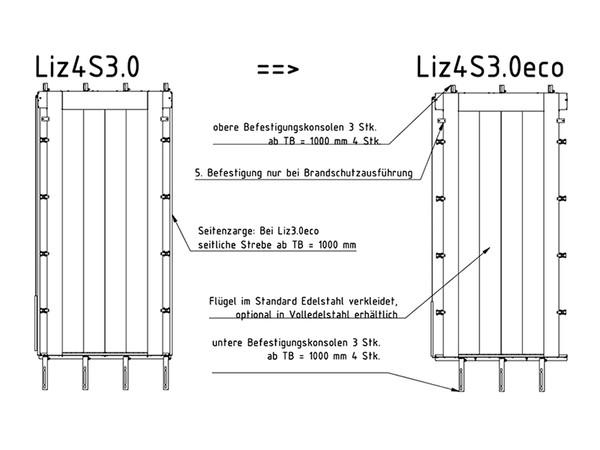 "LIZ 3.0 eco also makes allowance for the greater price pressure in the component sector," explained Peter Andrä, managing partner of Riedl Quantum.
"We too have had to pass on rising sheet metal prices to our customers since the end of 2020, but thanks to the efficient construction of LIZ 3.0 eco, we have been able to reduce the material price without saving on quality. Consequently, the last price increase will not have as much of an effect as with a conventional sliding door with a greater door package width."
LIZ 3.0 eco manages with just 50 percent of the space needed by a conventional sliding door and according to the company is "extremely strong" – it is certified according to EN 81-20 / 50. LIZ 3.0 eco meets the fire protection standard EN 81-58 in the E120 / EW60 classification. "This makes it a fully functional fire safety sliding door for every application," the company declared.


More information: riedl-quantum.de