Contactorless Brake Module CBM. (Photo: © New Lift)
No more voltage confusion!
The CBM brake module from New Lift is designed to open up new possibilities. It is a safety component type tested according to EN81-20 that can be used universally.
40? 55? 80? 110? 207? Or in the end something completely different? In terms of safety circuit voltages and as a result also brake voltages, there has been an unfathomable proliferation for decades in the lift sector. Every manufacturer has what amounts to its "own" voltage.
To this day, control builders are struggling with the consequences of this absence of standardisation. A corresponding transformer with primary and secondary fuses has to be installed for each special voltage.
Heat in the switch cabinet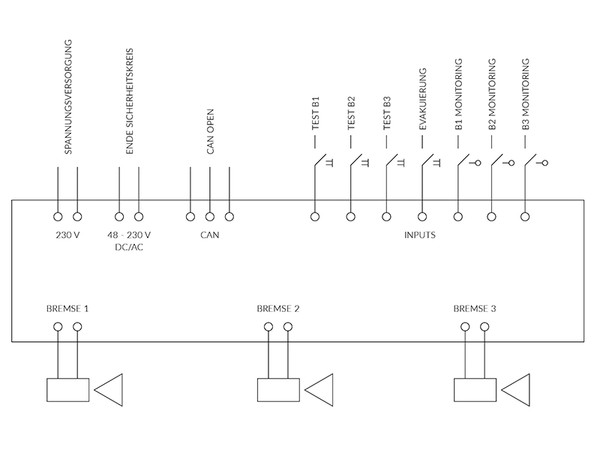 Special voltages for corresponding protective coils are no rarity in this regard. If the wrong brake voltage is even stated when ordering, the confusion is complete - then all that helps is replacing the transformers on the spot.
But that this does not mean the problems are over. The transformers produce a lot of heat in the switch cabinet. Furthermore, control of the brakes with contactors in the AC and DC circuit and with test and evacuation switches is a tricky business in lifts without machine rooms.
Worst of all, the additional safety brakes for UCM and/or catch make additional components upwards necessary, e.g. rectifier, contactor and relays – all of this costs money.
CBM is universally deployable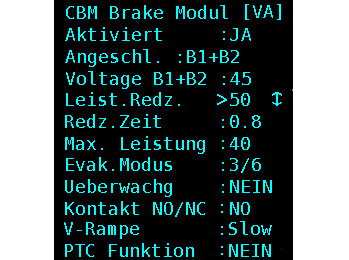 "The good news: CBM puts an end to all of these expensive inconveniences straightaway," explained New Lift. The CBM is a safety component type tested according to EN81-20 that can be used universally.
Universal means: the brake voltage is parameterizable from 40 to 207 VDC and the power reduction or overvolting is continuously adjustable. Up to 4A per brake, you need neither transformers nor fuses. Contactors and relays are also superfluous.
The CBM is also highly flexible in terms of deployment and expansion options. The IP54 housing can even be installed in the switch cabinet, machine room or – in lifts without machine rooms – even in the shaft. Up to three brake coils (two service brakes, an additional brake) can be connected.
No more noises and error sources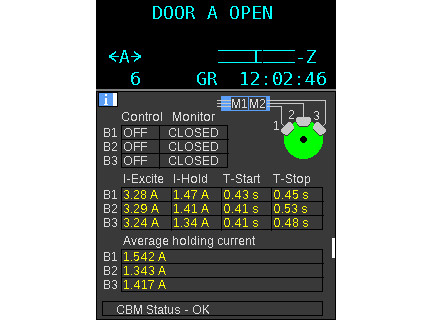 Another benefit of the CBM is evident in daily operation, according to New Lift: the elimination of the contactor results puts an end to noises and error sources. Currents, voltage and response and down times of the connected brakes are monitored with the help of intelligent condition monitoring.
This data provides detailed information about the mechanical and electrical condition of each individual brake coil. This allows incipient faults to be discovered before the component failure and be reported via Elevision 4.0. "This is because prevention is better than repairing," emphasised the company: it greatly increases the availability.
Condition monitoring – like control and parameter assignment – occurs via the CANopen interface. According to the company, it is the combination of operator comfort, reliability, quiet running and high safety that make New Lift products so special: "The contactorless 4.0 lift is no longer wishful thinking in combination with a modern CANopen converter. Consequently, the future can already begin today."


More information: newlift.de
This might interest you as well: