Extra-reasonable and super-fast: next-day delivery with "Express Saver". (Photo: © Wolfgang Kopf, Format Werbeagentur GmbH)
Hauer: Optimised service 2020
The focus this year is on service at Hauer. The independent provider of spare parts for lifts and escalators has expanded its service quality in several steps. The development is to continue.
After relaunching the elevatorshop, Hauer undertook several optimisations. First, it enhanced accessibility. The Hauer service team is now available from Monday to Friday from 7.30 a.m. to 5.00 p.m. for personal advice at the number +49 (0) 721 94795-0.
"A service that was taken up immediately - and since then has simplified work for many customers," observed managing director Petra Leonhardt.
Especially reasonable express delivery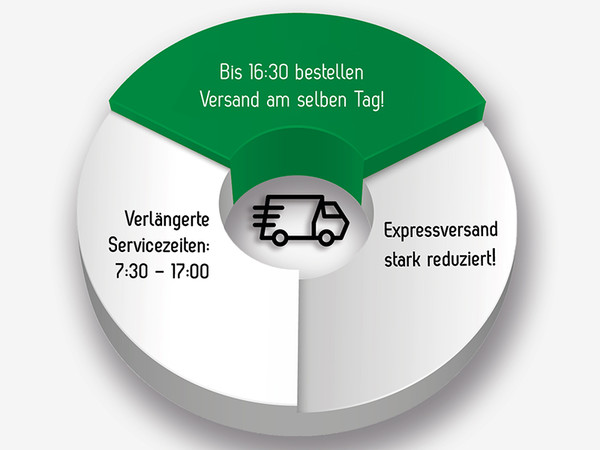 The next optimisation involved express delivery. Since May 2020, the delivery tariff "Express Saver" has been available at Hauer with which elevatorshop customers can save money.
Those who choose "Express Saver" are guaranteed to receive all components ordered on time the next day – but far more reasonably, according to Leonhardt. For example, all of 27 euros can be saved – 58 percent - for a delivery within Germany up to ten kilos compared to the previous conditions with "Express Saver".
Similar savings apply for this delivery tariff in almost all European countries. Hauer has listed the precise savings in particular countries on its "FAQ" page: "What express options do I have?"
Expanded delivery times
In June 2020, Hauer then expanded its delivery times. Now all spare parts ordered by 4.30 p.m. leave the warehouse on the same day – provided, of course, the spare parts requested are still in stock.
These service optimisations were not to be the end, explained Petra Leonhardt. The focus would continue to be on expanding service quality.


More information: elevatorshop.de