More than 100 guest companies were present at the second edition of Dubai Connecting People 2021. (Photo: © Giovenzana)
Made-in-Italy excellence
Dubai Connecting People 2021 took place on 15th October. The format, conceived by a group of Italian companies, aims to promote made-in-Italy excellence in the lift and escalator industry internationally.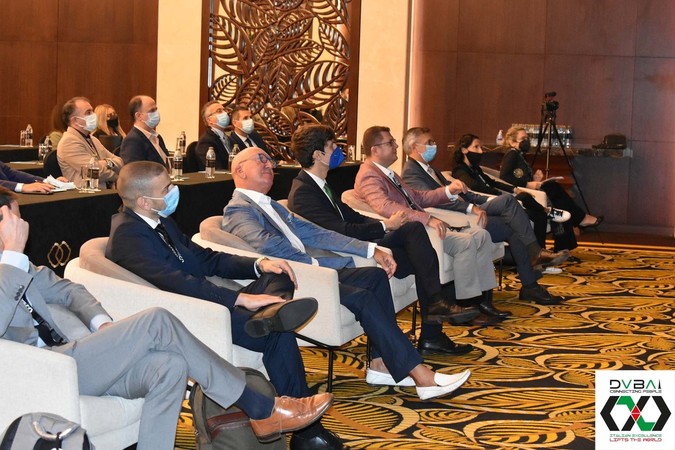 This edition of Dubai Connecting People, the second after the inaugural one in 2018, gave companies and guests the opportunity to meet in person after the long stop imposed by the pandemic and lockdown. The six organisers, Giovenzana International, Monteferro, Montanari Group, Hydronic Lift, Gefran Drives and Motion and MP Wire Ropes, involved more than 100 guest companies with technical/training speeches and business meetings aimed at illustrating the added value of the certified Italian product. The Gulf once again proved to be a strategic scenario for the development of high value business opportunities for those looking for reliable partners and distinctive products for their projects.
"Collaboration, synergy and planning will lead to a shared future whose primary goal is to respond to the market with the best solutions in the lift field. An innovative vision for growth and development requires constant research and a strong will to implement products and services, improving them for and with the customers.". This is the thought that Massimo Giovenzana, CEO of Giovenzana International B.V., shared in his welcome speech. The relationship structured in Connecting People is the same that Giovenzana International B.V. puts into listening and responding to customers with efficient, effective and safe solutions on a daily basis.
Background Here's the internet-presence of Giovenzana International.